Tagged By Restu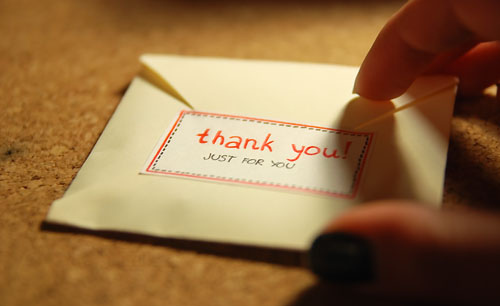 Baru inget kalau dulu dikasih tag sama Restu.
Dear Restu, maafkan daku ya? Salahkan tugas sekolah yang menumpuk setinggi gunung, membuatku lupa dengan tugas di blog sendiri. Oh ya, a lot of thanks for you who tagged me. I'm so happy for that.
Langsung aja...
Pertanyaannya:
1. tulis 12 cita-cita terpendam kalian!
2. sebutin 12 pengalaman memalukan yang pernah kalian alamin!
3. tulis 12 kenangan terindah *aciieee* yang pernah kamu alami sama mantan kamu yang bikin kamu susah ngelupain dia! :D
4. Tag ke 12 blog yang menurut kamu pantes dapet PR
5. buat 5 pertanyaan untuk blog yang kalian tag!
And the answers are *jeng jeng jeng*
5. Pengen jadi translator.
7.
Pengen jadi bajak laut.
8. Pengen jadi Hermione Granger.
9.
Pengen jadi Ginny, biar bisa pacaran sama Harry Potter.
10.
Pengen jadi manager-nya SHINee, biar selalu dekat sama mereka.
11.
Pengen jadi Kate Middleton, biar jadi istrinya Prince William.
12.
Pengen jadi ibu dan istri yang baik.
12 Pengalaman Paling Memalukan
Yang ini saya copy-paste dari My First Tag aja ya...
1.Jatuh tersandung kaki sendiri, dengan gaya telungkup mencium lapangan, waktu lari estafet di SD. Sudah sakitnya minta ampun, ditertawain satu kelas lagi. Kejadian itu merupakan alasan terbesar saya untuk membenci pelajaran olahraga.
2. Kepala saya pernah membentur pintu kaca di salah satu mall, hal itu disebabkan karena mata saya yang jelalatan ngeliatin bule yang sedang melintas di hadapan saya.
3. Salah kirim sms! Sms yang berisi tentang perasaan sayang saya ke si 'A' itu niatnya ingin saya kirim ke sahabat saya, nggak taunya sms tadi malah nyasar ke si 'A'. Malunya? Nggak usah ditanya.
4. Salah meluk orang, habis potongan rambut sama poster tubuhnya sama sih. Untungnya yang saya peluk cewek.
5. Waktu SMP saya pernah menangis tersedu-sedu saat mendapat sms berisi kabar meninggalnya sahabat saya. Saat saya baca lebih teliti, ternyata sms itu hanya sms iseng. Please deh!
6. Pernah ketiduran waktu bimbel.
7. Pernah 'dapet' pas class meeting SMP, pake rok putih pula. Yang cewek pasti ngerti tuh.
8. Lupa kalau saya lagi puasa nisfu sya'ban. Dengan santainya saya menerima permen pemberian teman saya dan memakannya dengan wajah tanpa dosa. Teman saya yang lain cuma melongo ngeliatin saya.
9. Menyemburkan air yang baru saja saya minum karena saya tidak bisa menahan tawa didepan orang banyak. Gosh!
10. Marah-marah nggak jelas waktu ngeliat kakak saya memakai mouse saya tanpa izin. Kenyataannya, mouse yang dia pakai adalah kepunyaannya, sedangkan punya saya masih aman di dalam laci.
11. Pertama kali saya pergi ke pantai di Balikpapan, saya langsung nyebur, tanpa mengingat bahwa saya sama sekali tidak bisa berenang. Akhirnya saya kelelep dan hampir pingsan.
12. Terpaksa memakai payung yang besarnya dua kali lipat dari tubuh saya, berwarna shock pink dengan motif bunga-bunga, di tengah siang bolong karena Mama.
12 Kenangan Terindah
1. Waktu dia senyum. Klasik sih, soalnya dia manis banget kalo lagi senyum.
2. Waktu dia marah karena sayanya lupa makan.
3. Waktu dia maksa saya belajar buat ujian, padahal dia sendiri nggak belajar. Tolong deh.
4. Waktu dia nyanyiin You're My Valentine, padahal nggak tanggal 14 Februari.
5. Waktu dia masakin mi instan.
6. Waktu dia nelpon malem-malem cuma buat bilang: have a nice dream ya...
7. Waktu dia ngambek
8. Waktu dia ngajakin saya ke Tepian makan jagung bakar.
9. Waktu dia beliin saya es krim dari gaji pertamanya dia.
10. Waktu dia maksa nganterin pulang, padahal kami lagi backstreet.
11. Waktu dia ngajakin saya nonton Harry Potter, padahal saya tau banget, dia nggak suka film itu.
12. Waktu dia ngerayain ulang tahun saya.
Tag & PR
Lagi-lagi saya nggak nge-tag dan nggak bikin pertanyaan. Maaf ya
Restu
. Tapi, saya sangat berterima kasih loh, sudah di tag olehmu. Love you, dear...
Label: Curhat, gaul, lucu, sahabat, tag
Older Post . Newer Post