Hey You! Yes You, the Thief...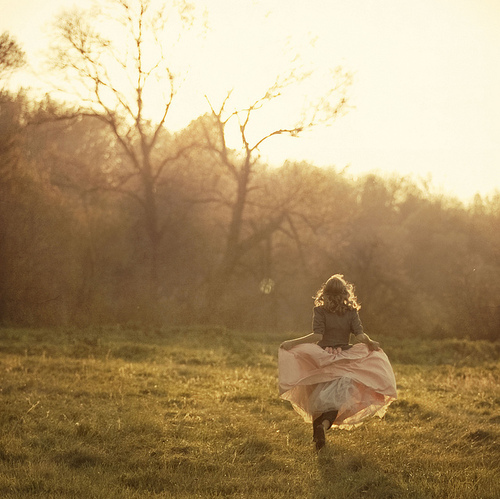 Saya ingin bercerita tentang kasus kehilangan di sekolah. Yang menjadi korban adalah teman saya,
Isty
. Dia bisa dikategorikan sebagai orang yang lumayan berada. Pernah suatu ketika, ia kepergok bermain BB saat ujian tengah berlangsung, akibatnya si BB pun disita.
Awalnya ia panik dan memohon-mohon pada pengawas untuk dikembalikan, sayangnya usaha tersebut gagal. BB itu tak pernah kembali dan
Isty
, yang tidak mau ambil pusing, memutuskan untuk merelakan BB tersebut lalu membeli yang baru. Seandainya itu saya, mungkin sekarang saya sudah tak bernyawa lagi lantaran habis digorok orang rumah

*lebay*.
Nah, satu sifat jelek yang sampai sekarang belum hilang darinya adalah ceroboh. Dari dulu saya satu kelas dengan dia di X-5 (sekarang saya sudah kelas XI), sifatnya yang satu itu tidak berubah. Dengan santai ia membiarkan BB, dompet, kunci motor, dan barang berharga lain tergeletak begitu saja di atas meja miliknya di kelas.
Akibatnya, ia sering kali kehilangan, dan yang paling sering adalah kehilangan duit. Meskipun tergolong sering, tapi dia tidak pernah terlalu memusingkan, karena menurutnya jumlah uang yang hilang tidak besar. Lagi-lagi ia merelakannya begitu saja.
Di kelas XI ini, saya berbeda kelas dengan
Isty
. Dia masuk di XI IPA 3, sedangkan saya XI IPA 2. Yah, masih tetanggaan sih. Beberapa minggu yang lalu, tepat saat jam istirahat kedua, koridor di depan kelas IPA 3 tiba-tiba penuh sesak dan suasana disekitarnya sangat ricuh. Saya yang kebetulan lewat di IPA 3 bingung, ada apa sih?
Ternyata, dompet doraemon milik
Isty
yang didalamnya terdapat uang Rp. 500 ribu lebih, ATM, STNK, dan kartu-kartu penting lainnya hilang. Atas inisiatif dari pengurus kelas IPA 3, kelas dikosongkan, lalu Isti dan Nana (pengurus kelas) menggeledah setiap sudut kelas. Itulah mengapa siswa-siswi berhamburan didepan koridor kelas IPA 3.
Hasilnya? Nihil. Tidak ditemukan apapun.
Kasihan
Isty
. Duit Rp. 500 ribu miliknya ia dapat dari hasil memenangkan beberapa pertandingan basket yang ia ikuti, belum lagi masalah STNK. Ia pun segera melapor ke BK. Bu Eko (guru BK). Tapi, bu Eko tidak bisa berbuat banyak, hanya mengancam si pencuri agar segera mengaku.
Beberapa hari berlalu, kasus kehilangan
Isty
masih menjadi berita hangat. Semua menduga-duga siapa pelaku pencurian tersebut dan semuanya hanya mencurigai satu orang, sebut saja
Miss A
(bukan GB korea ya...).
1. Pelaku pastilah orang yang sedang berada di dekat tempat duduk
Isty
, karena kejadiannya cepat sekali (
Isty
hanya meninggalkan dompetnya untuk membayar buku Agama, yang waktunya mungkin tidak sampai 5 menit). Salah satu orang yang berada didekat situ adalah
Miss A
.
2. Saat saya dan beberapa teman saya membahas kejadian kehilangan itu,
Miss A
(temannya teman saya) datang untuk ikut mengobrol. Saya bilang: "Kasihan ya
Isty
. Kalau duit mungkin dia nggak terlalu keberatan, dia cuma minta STNK-nya kembali." Lalu si
Miss A
menyahut: "Iya, didalam dompetnya juga ada ATM-nya." Loh, kok dia tau didalam dompet
Isty
ada ATM-nya? Saat itu, belum ada yang tau persis isi dompet
Isty
, kecuali uang dan STNK.
Miss A
yang melihat kami keheranan buru-buru menjelaskan, bahwa ia sempat melihat-lihat dompet itu pagi sebelum kejadian. Saat berbicara itu,
Miss A
sama sekali tidak menatap mata kami dan tiba-tiba pergi begitu saja.
3. Karena dia sempat melihat-lihat dompet
Isty
, dia pasti tau seluk-beluk dan tempat dompet disimpan.
4. Setiap kali ada yang membicarakan kejadian kehilangan itu,
Miss A
selalu mengalihkan pembicaraan.
5. Kabarnya Bu Eko (guru BK sekaligus wali kelas
Miss A
saat kelas X) juga mencurigai
Miss A
.
6. Sejak kejadian kehilangan itu,
Miss A
menjauh dari pergaulannya yang biasa dan memilih untuk menyendiri.
Tapi, semua fakta itu masih belum cukup untuk menyebut
Miss A
sebagai pelaku. Alhasil, sampai sekarang, pelaku masih belum diketahui.
Oh ya, beberapa hari setelah kejadian kehilangan itu, dompet
Isty
ditemukan didalam RO (ruang OSIS). Uangnya tetap hilang, tetapi STNK, ATM dan kartu berharga lainnya masih utuh.
Sebelum kejadian ini, selama
Isty
duduk di kelas XI, sudah tak terhitung kasus kehilangan yang menimpanya, tetapi dengan jumlah yang sedikit. Jadi
Isty
santai-santai saja. Dia bilang, dia sendiri mencurigai
Miss A
, dengan alasan setiap kejadian terjadi,
Miss A
tiba-tiba mempunya banyak uang.
Entah memang benar pelakunya
Miss A
atau bukan, yang jelas si pelaku profesional sekali.
Well, untukmu yang mencuri uang
Isty,
©

Kamu tau kan mencuri itu dosa? Meskipun di dunia ini kamu belum di hukum, jangan khawatir. Kelak, Allah akan mengadilimu dengan seadil-adilnya.
©
Tidak kasihan kah kamu dengan
Isty
, temanmu sendiri? Atau setidaknya, kasihan lah dengan dirimu, orang tuamu, saudaramu. Karena jika kamu ketahuan nanti, merekalah yang paling merasakan imbasnya.

©
Be gentle, mengakulah. Kamu ingat kan kata bu Eko, seandainya dirimu mengaku dan mengembalikan uang itu, identitasmu aman.
Isty
sudah pasti akan memaafkanmu, percaya deh.
©
Uang yang kamu curi itu tidak akan berkah, hanya akan mendapatkan musibah. Jangan lupa juga dengan karma. Entah itu sekarang atau nanti, tapi kamu akan mengalami hal yang sama, bahkan lebih parah.
That's all I wanna say. Kalau nantinya ada perkembangan baru dari kejadian ini, saya akan membagikannya lagi disini. Selamat berakhir pekan semua.
Label: Curhat, jahat, renungan, sahabat, sedih
Older Post . Newer Post